Arx Minerals
Arx Minerals

is a mining company implementing a project of Berkarinskiy Mining and Metallurgic Complex (MMC) for the extraction and processing of copper-bearing ores of Berkara deposit with the production of cathode copper.

Ключевая ценность компании – Люди

Our team consists of professionals with a diversity of experience and knowledge in the mining industry. Our team places a premium on teamwork, respect for colleagues, trust, honesty and hospitability, the ability to listen, hear and support each other.

Our mission

To create and successfully operate the advanced mining company, using high standards in the work, and changing lives of people and communities involved for the better.
Our location: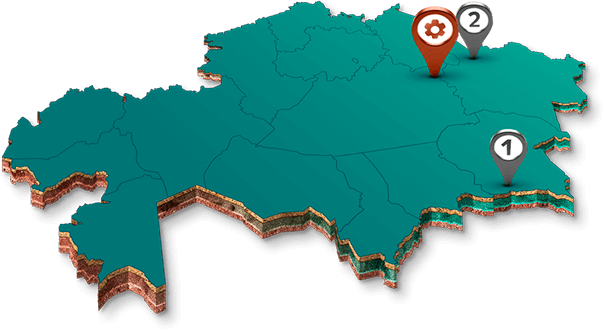 Production – Algabas rural district of Semey city, East Kazakhstan Region (350 km of Karaganda city and about 350 km of Semey city)
Head office in Almaty city – Koktem Grand BC
Branch office in Semey city – Orleu BC
Цифры
600 000 tonnes of ore, mining per year

5 000 tonnes of cathode copper per year

8,5 years is a deposit development period

300 + qualified employees